AI: The next chapter
Get ready for the second instalment of Human Made's AI event series.

This time we're going deeper: highlighting the latest real-world developments in AI, WordPress and content publishing, as well as taking time to zoom out and explore the wider societal, ethical, and technological changes brought about by the rapid advance of AI.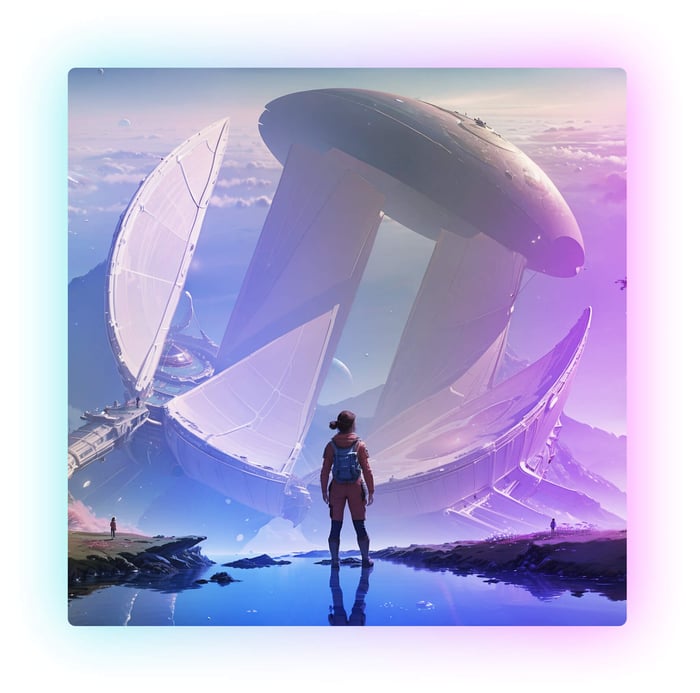 VIRTUAL EVENT SEPTEMBER 14, 2023 10AM ET / 3PM BST
AI: The next chapter
The second edition in Human Made's artificial intelligence series is here.

This time we're going deeper: highlighting the latest real-world developments in AI, WordPress and content publishing. We'll also be zooming out to explore the wider societal, ethical, and business changes brought about by the rapid advance of this transformative technology.

Next Section
Sessions you won't want to miss
The Agenda
We've brought together experts in AI, LLMs, WordPress, SEO and enterprise tech to bring you the latest from this rapidly evolving new frontier of the technology landscape.
The event commences at 10am ET / 3pm BST.
Keynote intro 1000 ET / 1500 BST

AI and the future of WordPress

Matt Mullenweg, co-founder WordPress and CEO Automattic

Tom Willmot, CEO Human Made

Few people are better qualified to reflect on the future of WordPress, and the impact AI will have, than the platform's co-founder and CEO of Automatic, Matt Mullenweg. He'll be sharing his thoughts with us on how significant a shift the advance of AI is, both for technology in general and for the WordPress ecosystem. Co-hosted by Human Made CEO Tom Willmot, this session promises to set the tone for a great day, as we delve deeper into the myriad ways AI is going to transform how we all work.

Interview 1030 ET / 1530 BST

AI and gender - an opportunity for good tech?

Dr. Eleanor Drage
Senior research fellow University of Cambridge,
co-host The Good Robot podcast

Mike Little
Co-founder of WordPress,
Developer Advocate at Human Made

Whether in her capacity as research fellow at Cambridge University's Centre for Gender Studies or as co-host on the amazing Good Robot podcast, Dr. Eleanor Drage's focus is on AI, ethics, and helping build a future where technology is a force for good. To bring these themes to life, WordPress co-founder Mike Little will be joining Eleanor on stage to explore how gender and representation has been handled in, and by, AI to date, and how we can all contribute to a better future.

Talk 1100 ET / 1600 BST

The future of AI in enterprise

John Garner
Business Lead - Head of PMO & Delivery - MENA, Digitas Dubai

Notable examples of AI use cases, surveys, and research related to Enterprise AI.

How current (Generative) AI is different from what preceded. How its structure may (need to) evolve.

The next stages of Enterprise AI and the impacts it may have on society. How Open-source could amplify its effects.

Talk 1130 ET / 1630 BST

AI: the new frontier for SEO

Carolyn Shelby
Principal SEO, Yoast

For people working in the WordPress industry, or anyone using a WordPress site, Yoast is synonymous with SEO. It's no surprise, then, that the Yoast team were our first port of call for a session exploring the impact AI will have on SEO and WordPress. Expect thought-leading insight, real-world examples, and a sneak peek at what's coming down the line from the Yoast product team in this not-to-be-missed session.

Talk 1200 ET / 1700 BST

AI lessons from the last 12 months

Jamie Marsland
Founder, Pootlepress

Jamie Marsland's Pootlepress Youtube channel will be familiar to many. For around ten years, Jamie has been covering WordPress and running courses to help upskill the community. Over the last 12 months, he's explored the impact AI is having on WordPress, speaking to thought leaders in the industry, and testing out new tools as they emerge on the market. Here he will provide us with an overview of the most important themes he's seen over the last year.

Keynote talk 1230 ET / 1730 BST

Where are we in the hype cycle?

Joe Hoyle
CTO Altis, co-founder Human Made

The AI hype is strong! And over the last year, the teams at Human Made and Altis have eagerly embraced the new possibilities AI has brought about. We've build products, provided consultancy, built new processes across our teams, and spoken extensively with companies big and small about their plans to make the most of AI. In this keynote session, we'll provide a state-of-the-market take on the level of adoption and the direction of travel we've seen to date.

RESEARCH 1300 ET / 1800 BST

The future of AI is open-source

Rohit Saha
Georgian

Mariia Ponomarenko
Georgian

Kyryl Truskovskyi
Georgian

Open AI stole the early charge in the AI hype cycle, forcing Google and Microsoft to respond quickly. But these proprietary models are not the only show in town. Indeed, open-source solutions are likely to become the dominant LLMs in the near future.

The AI team at Georgian have spent more time than most exploring the different LLMs out there, and in this session they'll share why they see an open source future, and why they believe this is the best way for companies to leverage the power of AI.
Praise for 'AI for WordPress' in May 2023
Last time...
13 speakers, 600+ attendees
The first Word on The Future AI event was staged back in May 2023, and featured an action-packed agenda full of innovative thinkers and cutting edge tech. Head to YouTube (or click the image click below) to relive the hype from the day while we wait for round two.
That's a wrap!
Missed the event? Don't worry, the session replays will be up soon. Subscribe to the Word on the Future newsletter to be the first to know when they're available.